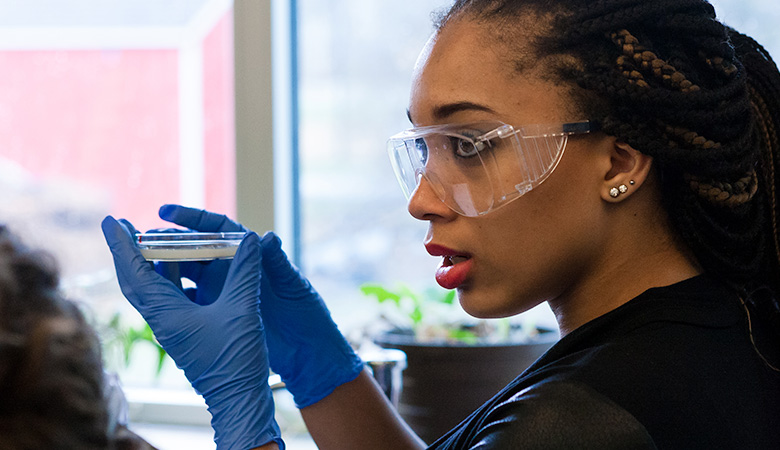 Challenge
Girls receive fewer opportunities to engage in STEM learning in and out of school, less guidance about career options, and less encouragement to prepare themselves for the future than boys. The result? Women are an underrepresented population in the U.S. engineering workforce.
But the truth is, when given access to hands-on learning and real-world applications, girls are eager to explore STEM subjects. EDC is helping to identify what ignites girls' interest in STEM through its evaluation of Techbridge, a California-based afterschool program for girls in grades 4–12. As Techbridge expands to two new cities, EDC is collecting data on its impact on girls' STEM learning and career interest to help educators improve the program.
Key Activities
Techbridge focuses on underserved communities that lack STEM enrichment opportunities for girls. EDC's evaluation of the program includes the following activities:
Collect survey data from girls (both Techbridge participants and girls who are not participating in the program), parents, role models, and teachers
Conduct focus groups and interviews with girls, parents, teachers, school administrators, and Techbridge staff
Document implementation fidelity and adaptation using a STEM observation rubric
Track girls' academic performance (grades and test scores)
Report on findings that provide the program with evidence of its impact on girls' STEM learning and career interest
Create customized reports that support Techbridge in improving the program
Impact
The Techbridge evaluation will help educators understand what practices are effective for engaging girls from underrepresented groups in STEM and increasing their understanding of and interest in technology, science, and engineering careers.
It will also contribute to the knowledge base about ways in which informal education projects can effectively scale up and expand their impact.
Learn More
FUNDED BY
National Science Foundation
PARTNERS
Colorado Evaluation and Research Consulting