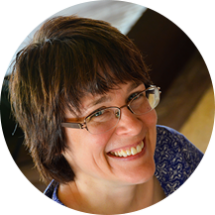 Jennifer Allison, PhD, provides technical assistance and training to advance child safety initiatives throughout the United States. She plays a key role in improving health outcomes for young people by working with state health departments to disseminate evidence-based public health strategies to communities, practitioners, and families.
As director of the Children's Safety Network, Allison designs and facilitates multi-state communities of practice, webinars, and other online learning opportunities that help inform state efforts to prevent child and adolescent injury. She is an authority on injury and violence prevention topics and has extensive knowledge of different states' specific initiatives and approaches to preventing injury.
Allison holds a PhD in politics from Brandeis University.
"It is critical for public health professionals to work together to implement and scale up evidence-based practices for child safety."
Speaking Highlights
Innovative Approaches for Developing Collaborative Research Projects on Suicide Prevention: The ICRC-S Research Training Institute and Community of Practice
Presentation, Safe States Alliance Annual Meeting
Understanding Youth Sports Concussion Laws
Presentation, National Association of State Head Injury Administrators Conference
The Children's Safety Network's Youth Suicide Prevention Community of Practice
Presentation, Association of Maternal and Child Health Programs Conference
Media
Articles
Blog Posts
Selected Resources
Reports
This brief describes EDC's deep commitment to ensuring that all young children have the support they need during the critical early childhood window of time.
Resource libraries
The Children's Safety Network (CSN) is a national resource center for the prevention of childhood injuries and violence.
Reports
The Bullying Prevention Resource Guide provides links to organizations, programs, publications, and resources focused on bullying prevention. It is divided into seven sections:
Learn More