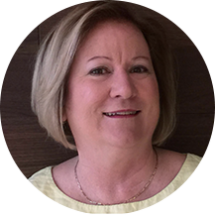 Lourdes Vazquez has more than 30 years of experience in the behavioral health field, with substantial experience in developing a comprehensive approach to the prevention of opioid and other substance misuse and the promotion of mental health. She is an expert at preparing and providing culturally relevant adult learning events and services.
Vazquez's work at EDC consists of providing customized training and technical assistance (T/TA) on the assessment, planning, and implementation of opioid and other substance misuse prevention services in rural and urban high-need communities to reduce high incidence rates of opioid and other substance misuse. She directs and oversees the development of regional T/TA service plans for the Center for the Application of Prevention Technologies and the delivery of an array of TA and training services aimed at improving the prevention practice of opioid and other substances. She develops and oversees the identification of T/TA needs and gaps in capacity of states and territories to ensure delivery of culturally appropriate services. In her work, she includes content matter experts and applies prevention research-based knowledge to the development of T/TA materials and resources. Vazquez's experience extends to directing an urban substance misuse center and establishing urban and rural prevention services. She was also a state coordinator for the Puerto Rico Region and introduced a data-driven process to guide prevention planning and implementation within communities.
Vazquez received a BA and an MSW from the University of Puerto Rico.