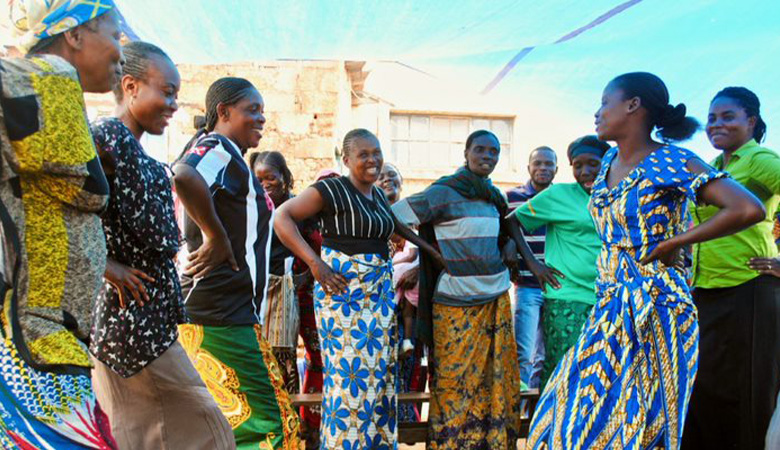 Challenge
While rates of HIV in the Democratic Republic of Congo (DRC) are relatively low at 1% (UNAIDS, 2015), prevalence in population centers and along economic corridors has remained a consistent concern among public health officials. Among those most deeply affected are children—the DRC is home to an estimated 290,000 children orphaned by AIDS, and tens of thousands more are made vulnerable due to an HIV-positive parent or caregiver whose illness compromises their ability to meet the needs of their children.
With funding from the U.S. Agency for International Development (USAID), EDC is working to improve services, support, and opportunities for orphans and vulnerable children affected by the epidemic through the USAID/DRC Enhancing Services and Linkages for Children Affected by HIV and AIDS (ELIKIA) project. The project also provides HIV-affected households with an increased range of services that contribute to HIV treatment adherence, testing, and prevention, improving the coordinated continuum of care for people affected by HIV.
Key Activities
EDC works with local partners in PEPFAR-supported health zones of Haut-Katanga, Kinshasa, and Lualaba provinces on the following activities:
Increased HIV testing and treatment adherence
Strengthening of health and social service referral systems
Financial education, entrepreneurship, and savings group activities
Cash transfers to highly vulnerable households
Comprehensive training for parents and caregivers, including early childhood development, adolescent development, and caring for children living with HIV
Structured capacity building of social workers, clinical staff, civil society organizations, and the Division of Social Affairs (DIVAS)
Impact
An estimated 27,000 orphans and other vulnerable children and their caregivers will benefit from ELIKIA activities.
Learn More
FUNDED BY
U.S. Agency for International Development
PARTNERS
Catholic Relief Services, Palladium Group, Caritas Katanga