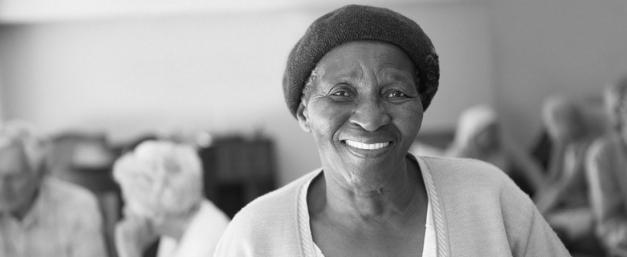 As the nation's health system expands its focus on and commitment to improving care for the growing population of older adults, the National Collaboratory to Address Elder Mistreatment (NCAEM) recognizes that improving elder mistreatment identification, intervention, and prevention requires supporting people with a broad range of interests and careers. We are pleased to support this talent pipeline with the National Collaboratory to Address Elder Mistreatment Mentorship Program.
Our one-year program supports clinicians, service providers, researchers, policymakers, and advocates from multiple disciplines who are focusing on improving care for older adults experiencing or at risk of experiencing elder mistreatment. In 2023-2024, our second cohort is completing the program.
We will offer this program again next year. If you are interested, scroll down to learn more about the program and check this page in spring 2024 for the application release.
Meet Our Current Cohort
Visit our Mentee/Mentor directory to meet the full 2023–2024 NCAEM Mentorship Program Cohort and their mentors. Or view our inaugural NCAEM Mentorship Program Cohort here. In the following brief videos, two mentees in the cohort reflect on how the NCAEM Mentorship Program is helping them pursue their interests and advance their goals.
Kenneth Steinman, PhD, MPH, Senior Research Scientist, Ohio State University College of Education and Human Ecology: "As a mid-career researcher, who has switched into the field of elder mistreatment, this has been a wonderful opportunity for me to be able to get to know some real leaders in the field and also to experience and hopefully contribute to a wonderful culture of collaboration that really attracted me to the field to begin with."
Meredith Troutman-Jordan, PhD, RN, PMHCNS-BC, American Nurses Credentialing Center-Certified Psychiatric Mental Health Clinical Nurse Specialist: "My mentor is Dr. Bonnie Olsen, and I cannot say enough about how amazing she is. She has been instrumental in really helping me focus and further clarify and define my plans. I'd say she has really been the springboard that has helped pull everything together."
Potential Applicants
Each year, we will select a varied cohort to participate in the mentorship program. Applicants representing or working with underserved populations are encouraged to apply.
We welcome applications from, but not limited to, the following examples:
A social worker hoping to design and implement a new protocol to support older adults experiencing elder mistreatment in the community
A physician-scientist examining the potential for health care-based elder mistreatment screening and prevention strategies
A gerontologist exploring the impact of loneliness, social isolation, and efforts to mitigate these factors on elder mistreatment
A nurse hoping to strengthen the connection between her hospital and Adult Protective Services (APS), the Area Agency on Aging, and other community-based agencies
A social worker or social science researcher interested in exploring the impact of ageism in elder mistreatment among older adults of different races and ethnicities
A mid-career researcher who has made important contributions with a different focus but wants to transition to working on elder mistreatment issues
An emergency department nurse who is serving as a clinical champion for an intervention designed to improve identification and response for elder mistreatment
A community organizer, prosecutor, or other professional interested in impacting policy through advocacy and new laws
Key Features and Benefits for Mentees
Mentees will:
Be paired with an expert mentor who has shared interests and experience
Meet with their mentor at least monthly, virtually or in person
Design and complete a project of their choosing
Attend (with travel and hotel expenses paid by the program) and present their project at a special two-day convening in Washington, D.C., in June 2024
Be invited to join the culminating event of the first cohort on June 5-6, 2023
Mentorship can be integral to all aspects of career development, including the following:
Approaches to implement and measure the impact of new or revised initiatives
Leadership and advancement strategies
Connection with collaborators
Building social and professional capital through expanded networks
Access to existing and secondary data
Identifying funding opportunities
Grant writing
Career development advice
Eligibility Requirements
Clinicians, service providers, researchers, policymakers, and advocates from any discipline and at any career stage will be welcome to apply to be part of the 2023–2024 cohort. This includes people who are transitioning or are interested in transitioning to a focus on elder mistreatment. Currently, we are accepting only U.S. applications, but we look forward to accepting applications from outside the United States in the future.
Selection Criteria
Our program applies the following criteria in the selection of mentees:
Level of demonstrated interest in elder mistreatment
Likelihood that the applicant will have an impactful career in elder mistreatment
Potential for mentorship program to accelerate and/or support career development
Promise and/or potential impact of the proposed project
Inquiries
If you have questions about the NCAEM Mentorship Program, please e-mail NCAEM@edc.org.