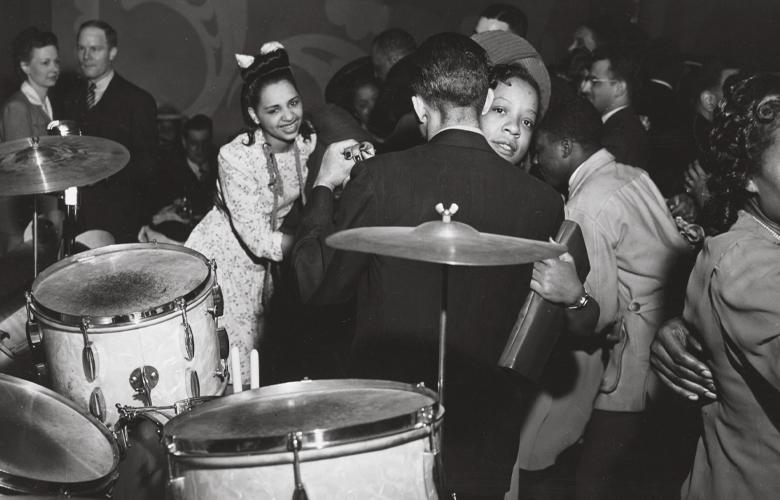 African American culture is famous for its creativity. From turning food scraps into soul food feasts to the New Orleans' Tignon Laws that backfired when women of color transformed the head wraps required by law to diminish their allure and wove them into colorful, adorned masterpieces that made them even more beautiful and mysterious. We make the ordinary spectacular.
The same is true with dance. The tribal dances of our African ancestry that were forbidden to us were reborn into Frankie Manning's Lindy Hop and Cab Calloway's Jitterbug. Over time, new versions of those dances evolved, matching the soulful music of the 60s. From the East Coast Hand Dance to Chicago Style Steppin, every social gathering includes some form of partner dancing.
Like first visits to barber shops and beauty salons, learning these dances is a rite of passage in the Black community. Nothing is written. The old teach the young. Social dance gatherings embody a culture of care. Seasoned dancers are expected to be gracious and patient. You dance to the comfort level of your partner.
My journey through childhood trauma kept me from Chicago Style Steppin until recently. But when I came home to it, it became an integral part of my healing. I've taken classes at a venue where my mother danced in her youth. Some of my partners could be my grandparents, others could be my children. Lessons come with the expectation that what we learn we will teach. The few dollars paid for admission go to fund the soul food buffet where people share stories and resources, dispense advice, and give support.
I recognized that the elements of a good dance are the same as those of a healthy relationship—mutual caring and respect, trust, listening, being present, and a willingness to be vulnerable and open to possibility. It is a conversation without words, and I find my voice through improvising moves in response to my partners.
African American culture is a quilt made up of the practices and traditions developed in response to a tortuous beginning. Clothed in soulful music, partner dance is part of our mental wellness. Our grandparents who were porters, janitors, and domestics by day, found one another and reclaimed their dignity and beauty when they went out to dance. In hard times, dance remains our hide-in-plain sight defense against images that feed negative stereotypes. And in good times—it just feels good.
Do you have any traditions that you are carrying on? Please share in the comments.
Photo: Club DeLisa, Chicago 1942
| | |
| --- | --- |
| | Pritay Washington, a training and technical assistance specialist, served the preschool community for over 15 years. She joined school-age care four years ago and now supports the National Center on Afterschool and Summer Enrichment. |