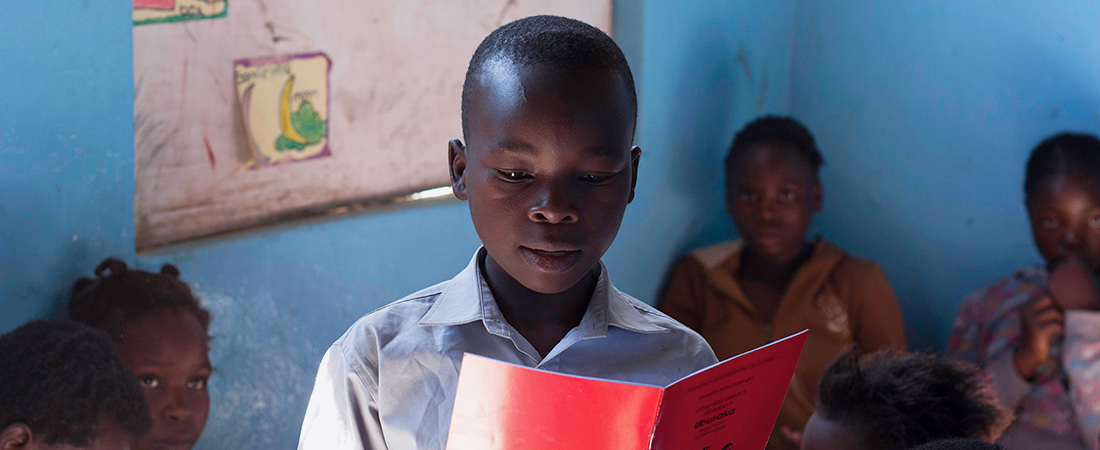 We create and test learning experiences that lead to deep understanding and an ability to act thoughtfully upon the world. Whether in settings that are rich or poor in resources, we are committed to building sound foundations in literacy, science, and mathematics.
Through engaging classroom curricula, media instruction, digital tools, and teacher training, we equip children and young adults with the fundamentals they need to be successful—in school and in life.
Related Content
3 Ways to Stop the Summer Slide
Want to help kids keep learning this summer? Here are some tips for parents and caregivers.
How Schools Can Support Students Affected by Opioids
The trauma children experience as a result of opioid misuse at home can affect how they do in school—but schools can help.
3 Ways Schools Can Support Children Affected by the Opioid Crisis
Schools are uniquely positioned to address the needs of children exposed to trauma, says Shai Fuxman.
Accelerating Education in Liberia
An estimated 300,000 Liberian children do not attend school. What's being done to provide more access to education?
Artificial Intelligence Is Coming. What Does That Mean for Us?
"We're entering a world where the human factor and the tech factor are much more convergent," says Joyce Malyn-Smith.
Using Technology to Promote Language Learning
A new tool being piloted in Honduras may change how we evaluate the speaking ability of students learning English.
Resources
Here are a few of our resources on behavioral, physical, and mental health. To see more, visit our Resources section.