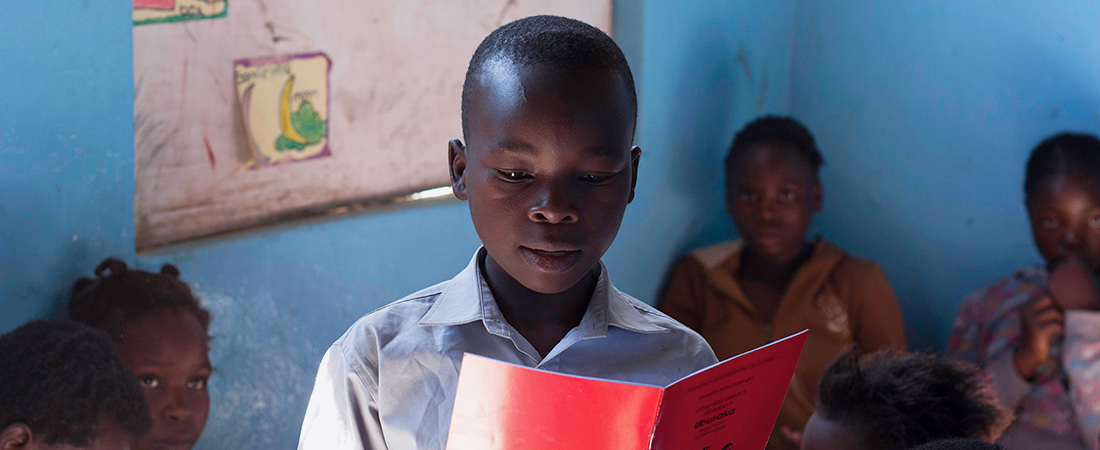 We create and test learning experiences that lead to deep understanding and an ability to act thoughtfully upon the world. Whether in settings that are rich or poor in resources, we are committed to building sound foundations in literacy, science, and mathematics.
Through engaging classroom curricula, media instruction, digital tools, and teacher training, we equip children and young adults with the fundamentals they need to be successful—in school and in life.
Related Content
The Road to Reading in Mali
EDC's Thelma Khelghati discusses what it takes to promote literacy in resource-lean environments.
A Voice for Elementary Science
To better prepare students, science learning should start in elementary school.
Rekindling Literacy Instruction in Honduras
Despite challenging and often dangerous contexts, a new effort seeks to improve education for students across the country.
Reigniting Elementary Science Education
"For too long, students have been given too little time for science," says Abigail Jurist Levy. "We can't afford that any longer."
Readers Today, Leaders Tomorrow
Low rates of literacy in Honduras imperil the country's future. A new project aims to change that.
3 Ways to Improve Civics Education
Concerns about voter engagement and misinformation are driving the need for better civics education. What should that look like?
Resources
Here are a few of our resources on behavioral, physical, and mental health. To see more, visit our Resources section.