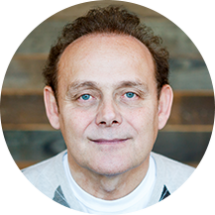 Chuck Klevgaard delivers training and technical assistance services to support substance abuse prevention and interventions in the United States. During a career spent in public health, Klevgaard has supported schools, communities, and health agencies as they adopt evidence-based alcohol, opioid, and other substance abuse policies in line with the Strategic Prevention Framework (SPF) of the Substance Abuse and Mental Health Services Administration (SAMHSA).
Klevgaard currently leads, supervises, and provides professional development to a 10-person multidisciplinary technical assistance team and delivers technical assistance to state and tribal prevention leaders on building opioid and other substance abuse prevention capacity at all levels. His work has supported culturally relevant opioid and other substance abuse prevention programs for Native American populations and has been used to inform community responses to numerous health crises, including opioid overdose and underage drinking.
Klevgaard earned his BSW from Minnesota State University Moorhead.
Projects
Fairbanks Foundation's Prevention Matters
Speaking Highlights
Preventing Binge Drinking: Current Evidence-Based Approaches across the Lifespan
Iowa Governors Conference
Environmental Prevention Strategies—Providing Effective Technical Assistance
Indiana Prevention Resource Center Staff Training
Strategies for Identifying and Addressing High-Risk Populations
Minnesota Master Trainers Meeting
SPF SIG Strategic Planning for States—Planning
SPF-SIG New Grantees Meeting (Cohort V)