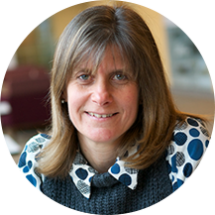 Cornelia Janke designs and manages international education programs, mobilizing communities to become active participants in the education system. She has considerable expertise in assessing, planning, and implementing international education programs and has helped to manage change through education reform efforts in some of the world's most challenging environments for more than 20 years.
Janke's work has taken her to Afghanistan, Bosnia, Kosovo, Haiti, Timor Leste, Rwanda, and South Sudan, where she has managed complex, multi-million dollar projects and created effective linkages between policy and practice. She is keenly interested in research and strategies that aim to make educational development in fragile and post-conflict contexts as effective and sustainable as possible.
Janke holds an MPA with an emphasis in international education and monitoring and evaluation from the Monterey Institute of International Studies.
"In post-conflict regions, the prospect that basic education could be transformed by non-traditional teaching, curriculum, and delivery may seem too risky. Yet it is also worth considering."
Selected Resources
Reports
Drawing on its extensive work in fragile environments, EDC developed this set of case studies that chronicles best practices, lessons learned, and stories of success.