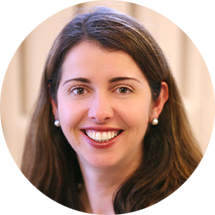 Over the past two decades, Isabelle Hau has worked at the intersection of philanthropy, impact investing, and education. She founded and led the U.S. education practice at Omidyar Network and spun off Imaginable Futures as a new entity in 2020. As a partner at Omidyar Network and Imaginable Futures, she invested in and supported various mission-driven organizations to build an inclusive and equitable education system, starting in the early years and with a two-generation approach. Her work has positively impacted millions of learners and will continue for generations to come. She is currently authoring a book on her learnings and vision to unlock human potential across generations.
Prior, Isabelle worked in the nonprofit sector at ImpactAssets, working to align capital with meaning and increase capital flows in impact investing.
During the first 12 years of her career, Isabelle worked in traditional finance, while also serving on the boards of nonprofit organizations. She was an executive director at Morgan Stanley, investing in growth equity and supporting companies through IPOs or acquisitions. She has held numerous board and governance roles in education and impact investing.
Isabelle earned an MBA from Harvard Business School, and she graduated from ESSEC Business School and SciencesPo in Paris. She was chosen as one of the 100 Harvard Business School Women in the Bay Area. One of her proud life moments was a feature with Grover of Sesame Street on early childhood innovation.