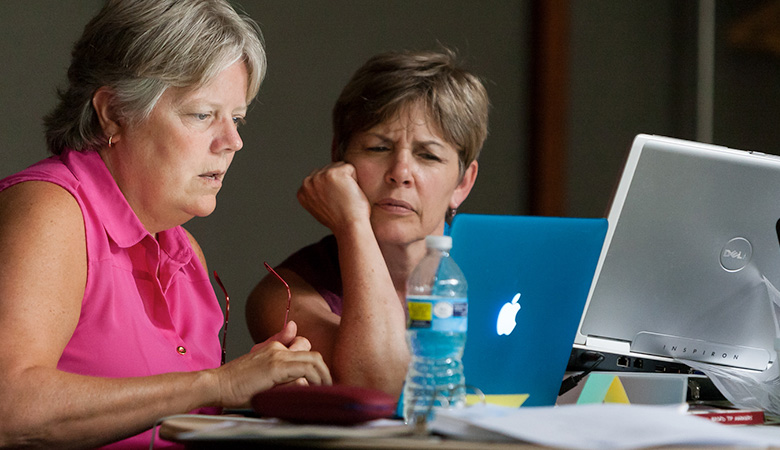 Challenge
Opportunities abound in Massachusetts' innovative engineering and biotech sectors, but many companies are starved for talent. The reason? Too few of the state's high school students are graduating with the skills, knowledge, and interest in pursuing careers in technology-based fields.
In response to this need, the Massachusetts Computing Attainment Network (MassCAN), of which EDC is the lead partner, brings together industry leaders, educators, and policymakers to improve computer science opportunities for Massachusetts students. MassCAN has already helped expand teachers' awareness about, and interest in, computer science through professional development programs. It is also facilitating the development of state policies and standards that prepare more young people for the technological opportunities—and futures—that await them.
Key Activities
MassCAN advocates for the expansion of computer science education at the school, district, and state levels. It does so through the following activities:
Offering professional development opportunities in computer science education for K–12 teachers
Facilitating the development of new K–12 computer science standards and digital literacy standards for Massachusetts
Supporting the statewide adoption of the new advanced placement course in computer science
Supporting increased computer science opportunities for female and underrepresented minority students
Impact
Since 2014, MassCAN has provided professional development opportunities in computer science for over 400 K–12 Massachusetts teachers.
Learn More
Massachusetts Computing Attainment Network (MassCAN)
:
FUNDED BY
Massachusetts Technology Collaborative (MassTech), Google, Microsoft, State Street Bank, Vertex Pharmaceuticals, Facebook, The Boston Foundation, Mass Life Sciences Center
PARTNERS
Google, MassTLC, Microsoft, Massachusetts Business Roundtable, Code.org, BATEC/UMass Boston, Expanding Computing Education Pathways (ECEP) Alliance/UMass Amherst, Framingham State University, UMass Lowell, MIT App Inventor Program, Massachusetts Competitive Partnership, Massachusetts Business Education Alliance