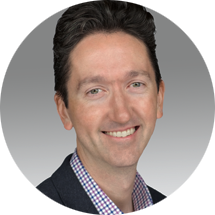 A leading communications strategist, creative thinker, and growth driver, Paul helps organizations define and communicate their core purpose and impact on the world, crafting strategies and campaigns that engage critical stakeholders and accelerate solutions.
Paul is president of Powell Tate, the Washington D.C., public affairs unit of The Weber Shandwick Collective, and founder and global lead of Weber Shandwick's award-winning Social Impact practice, a specialty team of colleagues worldwide focused on purpose, sustainability, and social issues communications. He also oversees Weber Shandwick's Baltimore office, a hub for integrated marketing expertise.
Under Paul's leadership, Weber Shandwick has built a portfolio of over 150 assignments mapped to each of the 17 UN Sustainable Development Goals, work that has addressed global poverty, public health, sustainability, gender and racial equity, and quality education.
He has collaborated and led groundbreaking programs with clients, including Mastercard Foundation, Nike, Inc., Lego Foundation, Bank of America, Bloomberg Philanthropies, Lumina Foundation, Nestle, Pernod Ricard, Unilever, Verizon, and W.K. Kellogg Foundation.
Based in the U.S., Paul focuses on social issues in a global context, leading work in markets such as Brazil, Ethiopia, Haiti, India, Japan, Korea, Mexico, South Africa, and the UK. He has been a featured speaker at events, including Fast Company Innovation Festival, BSR, CECP, CEO Force for Good, and World Business Council on Sustainable Development.
Paul has a MEd in Administration, Planning, & Social Policy from Harvard University and a BA in English from Rutgers University. He began his career in Washington, D.C., at the American Council on Education, focused on research and policy advocacy regarding college access and affordability issues.