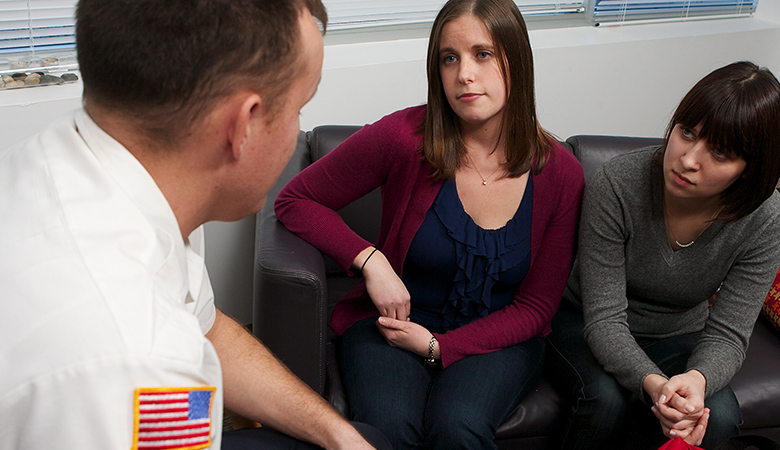 Challenge
Suicide claims 40,000 lives each year, and it is the second leading cause of death among Americans aged 15–39. But with more attention being paid to suicide prevention than ever before, research, advocacy, and new health care initiatives promise to save countless lives and promote hope.
The EDC-operated Suicide Prevention Resource Center (SPRC) is playing an essential role in building U.S. capacity to prevent suicide. As the nation's only federally supported resource center devoted to advancing the National Strategy for Suicide Prevention (NSSP), SPRC provides technical assistance, training, and materials to increase the knowledge and expertise of professionals serving people at risk of suicide.
Key Activities
SPRC promotes collaboration among a wide variety of partners and advocates to implement evidence-based suicide prevention strategies that save lives. SPRC staff:
Conduct activities and trainings that advance the NSSP
Work with many people who are at the front lines of suicide prevention, including policymakers, social workers in Native American communities, school health personnel, and behavioral health care professionals
Support operations and communications for the National Action Alliance for Suicide Prevention, a public-private partnership to advance the NSSP
Administer technical assistance to campus, state, and tribal awardees of the Garrett Lee Smith Memorial Act grant
Collaborate with partners to launch the Zero Suicide initiative in behavioral health care facilities
Impact
More than 11,000 people receive the Weekly Spark, SPRC's e-newsletter.
More than 8,000 professionals have participated in SPRC's Research to Practice webinars.
SPRC's online courses reached over 5,000 people in 2014.
Learn More
Suicide Prevention Resource Center (SPRC)
:
PROJECT DIRECTOR
FUNDED BY
Substance Abuse and Mental Health Services Administration