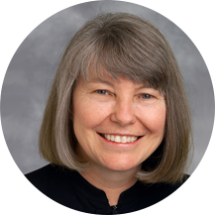 Vivien Stewart is the senior adviser, education and former vice president at Asia Society, where she was responsible for its programs to promote the study of Asia and other world regions, cultures, languages, and global issues in U.S. schools and for building connections between U.S. and Asian education leaders.
Vivien has had a long involvement with education and youth affairs. For 10 years, she directed programs for children and youth at the Carnegie Corporation of New York, where she shaped agendas in early childhood education, urban school reform, teaching, and healthy adolescent development. She also managed several Carnegie task forces, which produced such influential reports as Turning Points and A Matter of Time. Vivien was instrumental in the creation of the National Center for Children in Poverty and the National Board for Professional Teaching Standards. She served as a senior policy adviser to the U.N. Special Representative of the Secretary-General for Children and Armed Conflict, and she was a visiting scholar at Columbia University.
In 2007, Vivien was awarded the Harold W. McGraw, Jr., Prize in Education. Her book A World-Class Education: Learning from International Models of Excellence in Education was named one of Bill Gates's "Top 10 Books for 2012."
Vivien holds a BA and an MPhil from Oxford University.