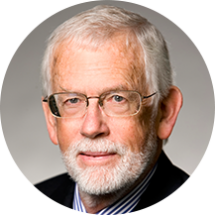 William MacArthur is a member of EDC's board of trustees and chair of the audit committee. He is the owner and president of Brooksville Development, LLC, in Orlando, Florida, which partners with investors from Asia in real estate development in the United States and Southeast Asia. Before starting Brooksville in 1982, William established the Trans-Arabian Investment Bank in Bahrain and the Transar Capital Corporation in New York to handle investments from the Middle East in the United States.
William's diverse experience includes practicing law on Wall Street and in Tokyo and teaching history in an American college preparatory boarding school in the Philippines. Since 1998, through the Brooksville Fund, he has engaged in various social development activities in the fields of health, education, and the environment in Africa, Southeast Asia, Madagascar, India, and Tibet. He serves on several boards active in these areas, including the African Medical and Research Foundation USA and the Chelonian Research Institute.
William holds degrees from Yale University and Columbia Law School.