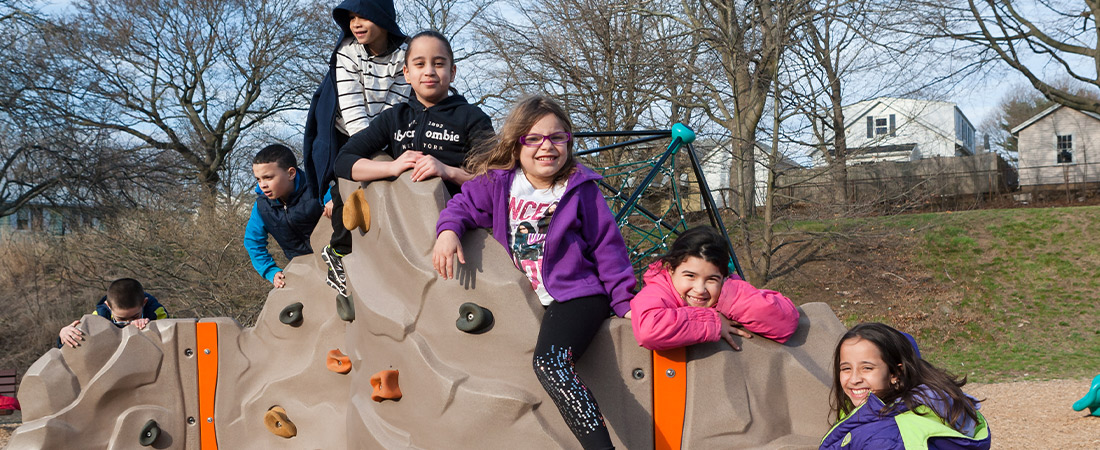 Powerful learning experiences often happen outside of the school day. EDC builds, implements, and evaluates out-of-school and nonformal programs that deliver core civic, educational, and life skills to young people in diverse environments.
In the United States, EDC's support for out-of-school time (OST) and nonformal learning leverages children's and youth's strengths to help them succeed at school, engage in their communities, and lead productive and healthy lives. We design, evaluate, and provide technical assistance on high-quality OST programs that prepare young people for success—whether pursuing social and academic enrichment after school or leaving school and starting a first job.
Internationally, EDC develops and implements programs that support educational and economic opportunities for out-of-school youth. Working within the unique context of each country, we partner with governments, industry, and nongovernmental organizations to provide young people with the skills, knowledge, and opportunities they need to be market-ready and contribute to society.
Related Content
A Second Chance at School in Mali
In Mali, accelerated education is helping thousands of children get back to school.
3 Ways to Stop the Summer Slide
Want to help kids keep learning this summer? Here are some tips for parents and caregivers.
New Entrepreneurs Launched in Rwanda
EDC's workforce development efforts in Rwanda are helping young people build the skills for work.
Crisis, Conflict, and Resilience
In times of crisis or conflict, some communities struggle while others pull together. It's all about resilience.
Accelerating Education in Liberia
An estimated 300,000 Liberian children do not attend school. What's being done to provide more access to education?
Stories of Hope on International Women's Day
Around the world, women are leading efforts to make life better for themselves, their families, and their communities.
Resources
Here are a few of our resources on out-of-school learning. To see more, visit our Resources section.