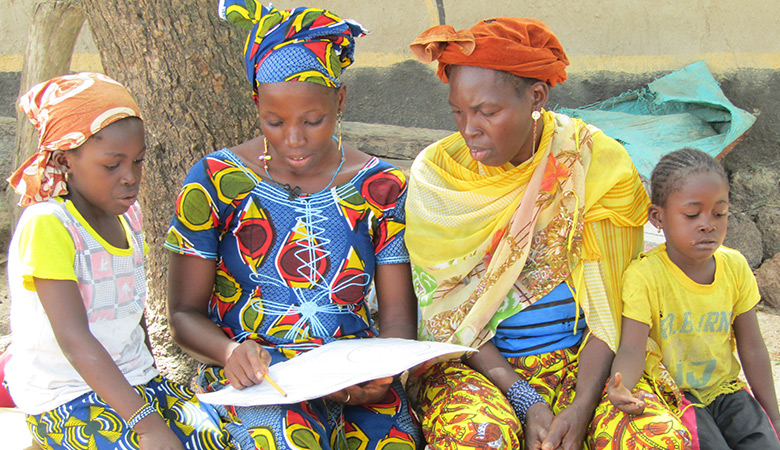 Challenge
Eighty percent of second-grade students in Mali are unable to read a single word in their mother language. But what is the best way to improve literacy rates in a country where teachers are unprepared, and many schools have only the barest materials?
EDC is improving reading outcomes for Malian students in grades 1 and 2 through the USAID-funded Selective Integrated Reading Activity (SIRA) project. SIRA seeks to improve classroom instruction in early grade reading, improve service delivery systems, and increase parent, community, and private support for early literacy in areas of Mali where Bamanankan is the predominant language.
Key Activities
The SIRA project is undertaking the following activities:
Designing and implementing reinforced, balanced literacy activities for students in grades 1 and 2
Strengthening the capacity of the Government of Mali to maintain progress after the lifespan of the project
Raising the awareness of communities and parents about early grade reading and the supportive role they should play through the implementation of the Social Behavior Change Communication Campaign
Read "A Farmer Becomes a Dedicated Educator" on Medium.
Impact
Worked with nearly 4,000 schools in the regions of Koulikoro, Segou, Sikasso, and the District of Bamako to improve reading outcomes for over 500,000 grade 1 and 2 students
Reached over 11,000 teachers to ensure capacity building around the balance literacy approach
Worked with the Government of Mali to establish an integrated system for managing the in-service training of teachers to foster sustainability
Learn More
FUNDED BY
U.S. Agency for International Development MALI
PARTNERS
Ministry of National Education, Save the Children, School to School International, Institute for Popular Education, Malian Organization for Support to Children in the Sahel (OMAES), CRC Sogema