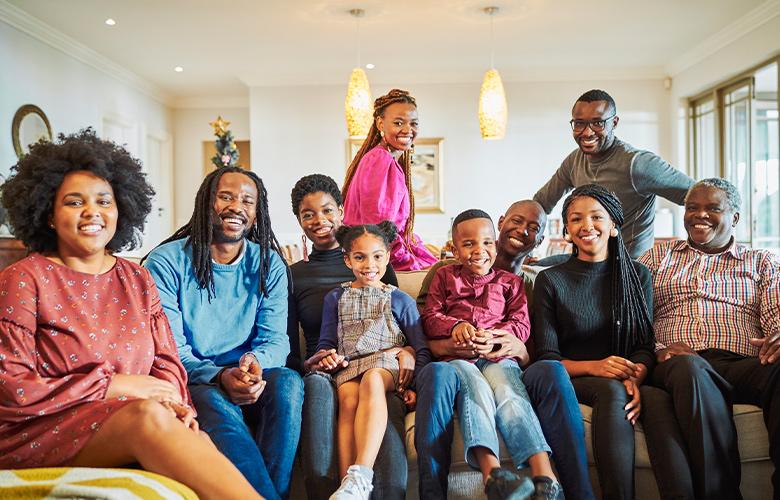 Despite the stereotype images that have dominated media for years, Black communities are mostly communal, familial, and traditional. In pre-COVID times, many households enjoyed multiple generations gathering to prepare holiday meals. Children observed and helped cut vegetables, and in time, they graduated to preparing side dishes. Eventually they inherited the role of hosting these gatherings. Elders became honored taste testers and storytellers, sharing memories, wisdom, and family histories.
Also, in some Black families, the only thing that equals the love and tradition surrounding holiday gatherings is the trauma that also occupies that space. Along with the warmth and flavorsome smells, there is often unspoken or ignored addiction, abuse, neglect, and concealment of sexual and altered gender identities. Trauma, like grandma's special recipe, often stays secret: "What happens in the house stays in the house." "You don't put your business in the street."
These ideas are often partnered with another common theme. To endure the perils of being Black in America, we arm ourselves with the knowledge that as the descendants of slaves we inherited their resiliency. We reap the benefits of their sacrifice. We are their wildest dream—"too blessed to be stressed"—and any issues pale in comparison to the atrocities that they endured to ensure better lives for us. And while this knowledge does encourage, uplift, and strengthen, when it comes to seeking mental health services, it can also discourage and inflict shame or guilt: "Black people don't get depressed." "We're just a little sad. It will pass." "We've been through worse."
Acknowledging trauma suggests weakness. It means vulnerability in a country where that can cost you your life. Therefore, it is important that professionals who work in the mental health field recognize these nuances that can pose a barrier to providing care to Black people.
Additionally, representation is critical when addressing the warranted distrust Black communities may have toward support systems. Programs that use cultural traditions and holistic techniques are well received because they evoke a sense of community that harkens back to ancestral roots. And while youth programs are often locally staffed because positions are part-time with minimal compensation, they offer the benefit of having staff that reflect the community.
Investing in staff training and partnering with qualified providers who use culturally relevant methods can go a long way to addressing the stigma, breaking the cycle of secrecy, and addressing trauma.
Following are some programs for you to explore:
| | |
| --- | --- |
|   | Pritay Washington, a training and technical assistance specialist, served the preschool community for over 15 years. She joined school-age care four years ago and now supports the National Center on Afterschool and Summer Enrichment. |