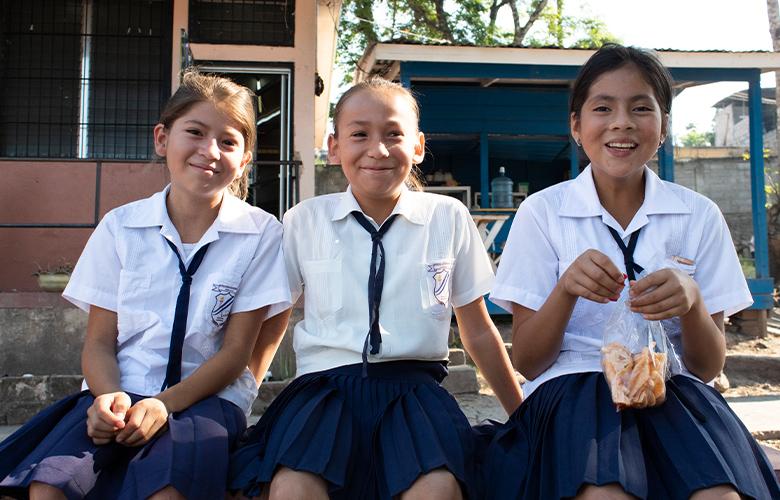 I like inspirational quotes. As a teen growing up in the U.S., my notebooks were plastered with cut-out words—"The sky is the limit." and "If you can imagine it, you can achieve it. If you can dream it, you can become it."—artfully placed alongside magazine clippings of actors from my favorite movies. 
I never thought about other young women then. Their dreams hampered by inequitable access to education and health care. Their challenges of early marriage and early pregnancy, sexual and gender-based violence (SGBV), or the multidimensional vulnerabilities girls and women, in particular, experience due to poverty, disease, or climate-related disasters.
The girls of today need more than inspirational quotes. Globally, before COVID-19, 132 million girls were out of school, and one in five girls married before the age of 18. Additionally, every year in developing regions, an estimated 21 million girls aged 15–19 years become pregnant, and 12 million give birth. The majority of these girls never return to school.
Despite these troubling statistics, I have witnessed the resilience of adolescent girls in countries such as Honduras and Peru. I have met girls who overcame insurmountable odds to be the first in their families to finish high school or to learn a trade. I will never forget Rosalía,* a third grader from a remote area of Honduras who woke up at 4 a.m. every day before school to make tortillas as a source of income for her family. I think about Juana,* who survived SGBV but didn't let it define her. She taught herself to read and enrolled in school for the first time at age 15. Juana is now in college and pursing her dream to become a psychologist. Meeting Rosalía, Juana, and others in similar situations is what inspired me to work in the international development sector, specifically on finding solutions to the complex challenges girls face in gaining equitable access to basic education and health supports.
As we celebrate International Day of the Girl 2020, I reflect on the potential of adolescent girls to thrive when they are equipped with sufficient skills, services, and support. Years later, the quotes I once treasured seem superfluous, especially after meeting individuals such as Rosalía and Juana. For girls to achieve their dreams, we must continue to advocate tirelessly for concrete solutions to the extraordinary challenges they face in every corner of the world.
*Names have been changed for privacy.
| | |
| --- | --- |
|   | Hannah Kuntz is an international technical associate and co-chair of EDC's Gender Working Group. Kuntz supports education projects in Honduras and Egypt and works with international project staff to systematically integrate gender into EDC programming. |