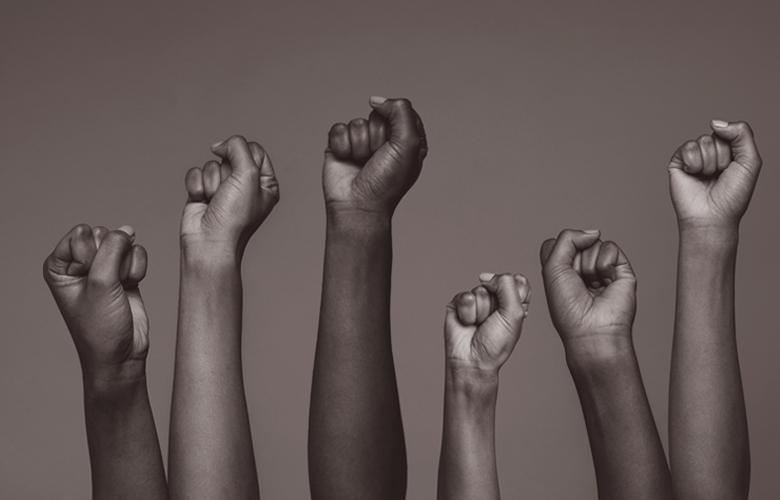 I didn't plan to watch the video recording of the murder of George Floyd. After watching the recording of the murder of Philando Castille, and the last recorded moments of Sandra Bland before she was murdered in police custody, I had decided to no longer watch the modern day lynching of Black lives by racism, police brutality, and an apathetic justice system. This decision was fueled by rereading Post-Traumatic Slave Syndrome, in which Dr. Joy DeGruy explains the intergenerational transmission of emotional, physical, and psychological trauma suffered by the Black descendants of enslaved Africans. It was an attempt at self-preservation from the reoccurring trauma and "rage" in the words of James Baldwin, that marks being "Black and conscious" in America.1
Unfortunately, this trauma is inescapable. The day I saw the video of George Floyd's murder, I was unknowingly scrolling through the socials on a work break, when a video without captions caught my attention. Then 8 minutes and 46 seconds later, I found myself on the floor weeping a mournful cry—a too familiar suffocating lament that I cried with the news of Breonna Taylor—and one embedded in my DNA for the countless names that came before and for the countless names yet to be. It is a cry unique to being Black in America and one that I didn't experience alone.
In the days that followed, my Black colleagues and I found each other in disparate groups across EDC. These free-form conversations became spaces to emote the shared trauma, grief, rage, frustrations, and fears evoked in the days after, compounding those established by the COVID-19 pandemic on our vulnerable communities. We leaned on each other with our authentic selves, finding shared strength to grieve these layers of injustices while continuing to work in our various roles at EDC.
Over time, the growth of these groups became a call for an encompassing community. As a result, in June 2020, my colleagues and I created the Afro-Diaspora employee resource group (ERG) that serves as a collective space for Black and African heritage staff at EDC. Afro-Diaspora's core focus is on three pillars:
1. Community building: Establish a safe social space that serves as a support system, resource group, and free expression for Black and African heritage EDC staff
2. Recommending change: Provide recommendations to EDC leadership on actions and policies that directly or indirectly affect Black and African heritage EDC staff
3. Professional development: Promote opportunities for professional development and upward mobility for Black and African heritage EDC staff, especially in leadership roles, networking, business development, and coaching and mentoring
In recent months, my co-chair Stefan McLetchie and I have led activities within these pillars to propel the goals of this ERG as well as to contribute to the overall organizational goals of increasing diversity and inclusion.
Baldwin once said, "Not everything that is faced can be changed, but nothing can be changed until it is faced."2 I rejoice in the agency created within this community to face the road ahead.
| | |
| --- | --- |
| | Rebecca Jeudin is a senior monitoring, evaluation, and research technical associate with EDC's International Development Division. She advises multi-million dollar USAID and other donor-funded education, youth, and health projects in Africa, Asia, and Latin America. |
---
1"To be a Negro in this country and to be relatively conscious is to be in a state of rage almost, almost all of the time—and in one's work. And part of the rage is this: It isn't only what is happening to you. But it's what's happening all around you and all of the time in the face of the most extraordinary and criminal indifference, indifference of most white people in this country, and their ignorance. Now, since this is so, it's a great temptation to simplify the issues under the illusion that if you simplify them enough, people will recognize them. I think this illusion is very dangerous because, in fact, it isn't the way it works. A complex thing can't be made simple. You simply have to try to deal with it in all its complexity and hope to get that complexity across." Quote by James Baldwin from The Negro in American Culture, a 1961 group discussion with James Baldwin, Langston Hughes, Lorraine Hansberry, Emile Capouya, and Alfred Kazin.
2Baldwin, J. (1962). As much truth as one can bear. The New York Times Book Review.