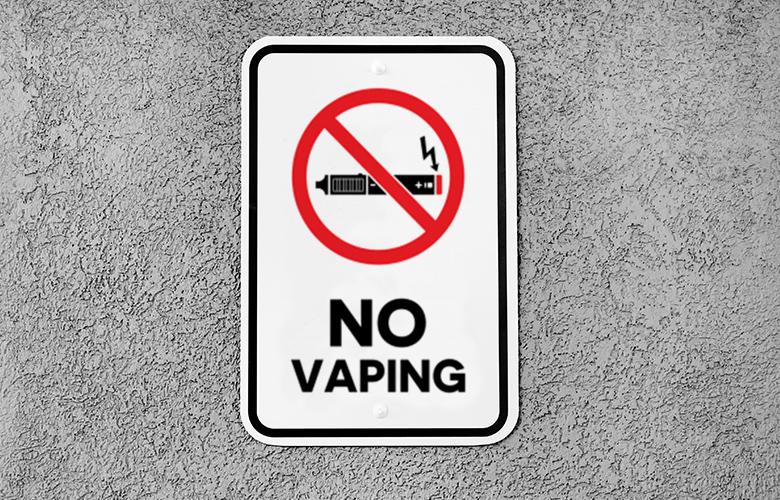 Despite the growing popularity of vaping among teens, the federal response to this pressing public health problem has been limited. The evidence is overwhelming that vaping isn't safe. Yet current regulations fail to address critical factors that we know increase youth use—such as marketing that targets young people and the continued availability of vaping products that young people prefer.
Fortunately, there is much that states and communities can do to reduce youth vaping in the absence of strong federal legislation. For example:
In Maryland, a ban on the sale of disposable e-cigarettes (excluding tobacco- or menthol-flavored products) closed a loophole that was created when the FDA restricted the sale of most flavored e-cigarette cartridges, but not disposable vaping devices. This ban is important because teens overwhelmingly vape flavored products that are disposable.
In Massachusetts, Attorney General Maura Healey is suing Juul, alleging the e-cigarette maker has created a youth vaping epidemic by intentionally marketing and selling its e-cigarettes to young people.
Communities nationwide are imposing legislation ranging from sweeping bans of all e-cigarette sales (San Francisco) to more limited bans of vaping on school grounds and other designated areas.
In addition to imposing bans, states and communities can also think creatively about how to communicate the dangers of vaping to young people. We know from our work in tobacco that messaging focused exclusively on health outcomes doesn't always resonate with teens—but concerns about the environment do.
Recognizing these concerns, Maryland's ban on disposable vaping devices not only addresses the health dangers of e-cigarettes, but also the environmental consequences of polluting the earth with used devices. Similarly, recent Truth campaign ads encourage youth to destroy their vaping products for both health reasons and to protect the environment.
Finally, as we continue to look for innovative ways to address this epidemic, we need to think more expansively about who we invite to the table to do this work. When community prevention organizations began working to ban the caffeinated alcohol drink Four Loko and other alcoholic energy drinks nearly a decade ago, they did so in partnership with alcohol retailers who shared their concerns about the dangers of teen drinking. As we seek to reduce vaping rates, we similarly need to work in partnership with the vaping retailers in our communities, recognizing that we all share the goal of keeping young people healthy and safe.
| | |
| --- | --- |
| | Gisela Rots is a public health specialist with a focus on substance misuse prevention. Her work at EDC focuses on providing technical assistance to states and communities to enhance their prevention efforts and supporting trauma-informed prevention efforts. |