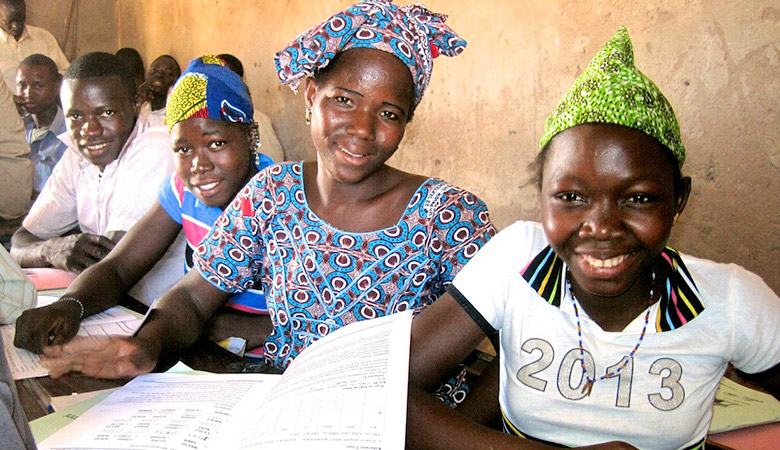 Challenge
With roughly half of Mali's population under the age of 18 and youth unemployment over 15 percent, Malian youth have few opportunities for meaningful work. High levels of youth illiteracy and unemployment lead to migration and general disaffection.
With funding from the U.S. Agency for International Development, EDC helped rural youth in Mali change their own lives through PAJE-Nièta (Projet d'Appui aux Jeunes Entrepreneurs) or the Mali Out-of-School Youth project. The project worked with youth in rural areas to help them become better educated, more economically productive, and civically engaged.
Key Activities
PAJE-Nièta aimed to empower 10,000 rural out-of-school Malian youth, both males and females, to actively improve their lives. The project's main activities included the following:
Provided youth with basic education, entrepreneurship training, and technical training in agro-pastoral and service industries
Trained volunteers to deliver basic education and entrepreneurship courses and to accompany program youth on their path to becoming entrepreneurs
Trained youth to use mobile technology to access basic education lessons via Stepping Stone, an application developed by EDC
Trained youth to establish savings and internal lending groups to support both business and social loans
Strengthened the organizational capacities of existing youth associations to manage and implement project activities
Impact
A total of 10,951 youth completed technical training in an income-generating activity of their choice.
Of the 6,806 youth in the third and final cohort of youth, 95 percent successfully launched micro-enterprises.
Learn More
FUNDED BY
U.S. Agency for International Development
PARTNERS
Association Jeunesse Action Mali; Association Malienne pour la Survie au Sahel; Catholic Relief Services; Swisscontact; Ministry of Employment, Professional Training, Youth and Citizenship; Ministry of National Education; Ministry of Agriculture