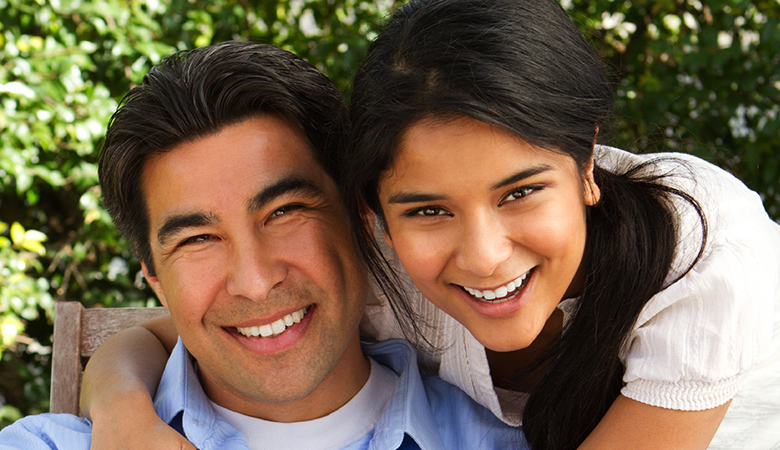 Challenge
While teen pregnancy rates in the United States have been falling since 1990, teen birth and pregnancy rates among Latinas have risen to almost twice the national average and are higher than any other major ethnic/racial minority group. In addition, Latino youth are at higher risk of engaging in early sexual behaviors that can lead to negative health, academic, and social outcomes.
EDC and its partners implemented and evaluated More than a Dream/Más que un sueño, which consisted of two developmentally appropriate, culturally and linguistically relevant interventions:
¡Cuídate!, a youth curriculum that used cultural beliefs to frame both abstinence and condom use as effective ways to prevent pregnancy and STIs, including HIV/AIDS.
Salud y éxito helped parents monitor and set rules, communicate proactively about the importance of delayed sexual initiation, and support youth throughout their teen years.
More than a Dream/Más que un sueño was implemented and evaluated in four cities with particularly high rates of teen pregnancy: Albuquerque, New Mexico; Colorado Springs, Colorado; Miami, Florida; and Kansas City, Missouri.
Key Activities
The implementation and evaluation of More than a Dream/Más que un sueño included:
Recruiting, enrolling, and retaining Latino families in a health-related study
Implementing youth workshops and the parent education program for Latino families
Evaluating the effectiveness of these two interventions in reducing risky sexual behaviors
Developing local capacity to engage Latino families in teen pregnancy prevention efforts
Impact
The project recruited and enrolled over 1,300 Latino families across the four cities.
Most of these 1,300 families received either ¡Cuídate! education, Salud y éxito audio stories, or both.
In addition, a social media campaign connected over 120,000 Latino parents to Salud y éxito stories online.
Learn More
PROJECT DIRECTOR
FUNDED BY
U.S. Department of Health and Human Services, Administration for Children and Families
PARTNERS
League of United Latin American Citizens' National Educational Service Centers, WestEd