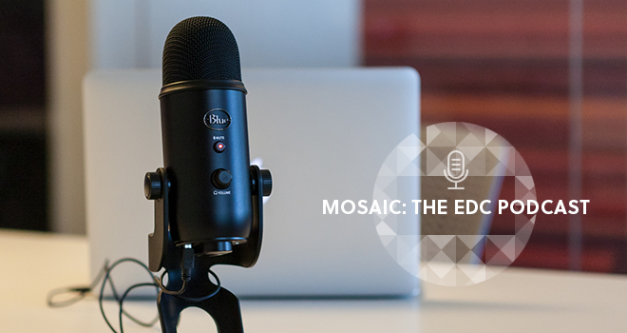 Welcome to Mosaic: The EDC Podcast. Listen in as our experts discuss a wide range of current topics and the innovative solutions that are being developed to address them. Check out all of our podcasts.
Erin Smith talks about some of the barriers to care faced by women veterans. She also discusses Women Vets on Point, a new outreach program from EDC and U.S. VETS.
Shai Fuxman discusses the critical role that upstream prevention efforts play in helping to prevent opioid abuse.
Kim Dash and Kristen Quinlan discuss how to use existing and emerging research to build substance abuse prevention programs that work—and that last.
Dodi Swope and Chuck Klevgaard offer ideas for how health professionals, social services, and policymakers can work together to prevent opioid abuse.
Shari Kessel Schneider discusses what parents and educators need to know about the increasing popularity of new forms of smoking, like e-cigarettes and Juuls.
For more from Mosaic: The EDC Podcast, check out previous podcasts here.