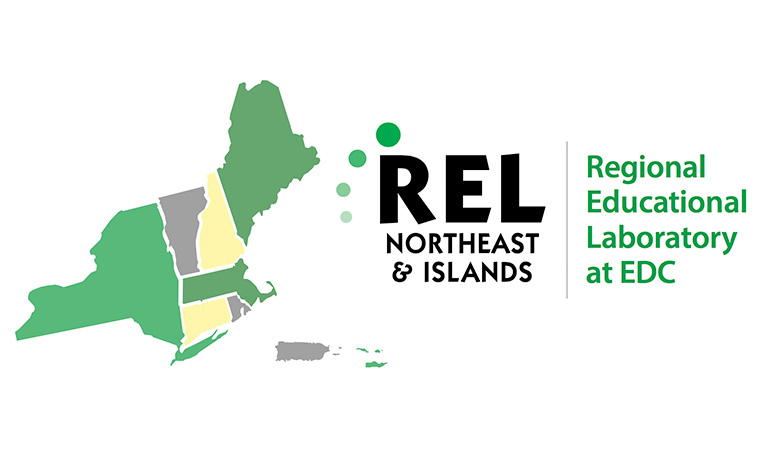 Challenge
Educational research is critical to finding out what works in education, but it takes collaboration with the real change makers—policymakers, administrators, and teachers—to bring about reforms that improve student outcomes. This approach ensures that federally funded education studies are both relevant and practical.
Since 2006, EDC has fostered collaboration among researchers and educators in New England, New York, Puerto Rico, and the U.S. Virgin Islands through the Regional Educational Laboratory (REL) Northeast and Islands at EDC. Working with the region's educators and policymakers, REL Northeast & Islands researchers have studied early childhood education, English learners, STEM education, rural schools, urban schools, and students' preparation for college and careers, helping to inform policy and practice at the local and regional levels.
Key Activities
As 1 of 10 federally funded RELs across the country, REL Northeast & Islands addresses pressing education challenges in its region in the following ways:
Facilitating eight research alliances, in which we work with practitioners and policymakers to identify and investigate high priority issues
Conducting and supporting high-quality research and evaluation
Assisting states, districts, and schools in using their data systems
Offering events, including webinars and face-to-face meetings, that enable practitioners to engage with education research
Providing analytic support that helps educators and policymakers incorporate data-based inquiry practices into regular decision making
Disseminating research findings through a wide array of clearly written, actionable publications
Designing and sharing tools to help state education agencies, districts, and schools gather data to inform decision making
Advancing knowledge of effective approaches to forming and sustaining researcher-practitioner partnerships
Impact
In February 2015, REL Northeast & Islands became the only REL to launch an online professional development center, featuring certificate-bearing courses on data use and program evaluation. The two courses have attracted 700 registrants across the country.
From 2012 to 2015, the REL hosted 90 research alliance convenings, 75 workshops, and 40 research-to-practice events that have attracted more than 10,000 educator and researcher registrants.
Staff produced 25 research studies and policy tools with several more slated for publication in 2016.
The REL has posted 60 blog entries on its website and contributed one out of every five videos to the REL section of the IES YouTube channel.
Learn More
PROJECT DIRECTOR
FUNDED BY
U.S. Department of Education, Institute of Education Sciences